Friends of Syria
Israeli terror in Gaza and Palestine is barbaric , women and children are murdered for all the world to see and our politicians in the west or gulf states are all silent, shame on them.
Bombs are raining on GAZA , today , Israel blocked all entrances , people are caged to be killed.  A few days before the bombing started, Netanyahu closed more borders crossings in Gaza.
UN urges Israel and Gaza to 'step back from the brink' of war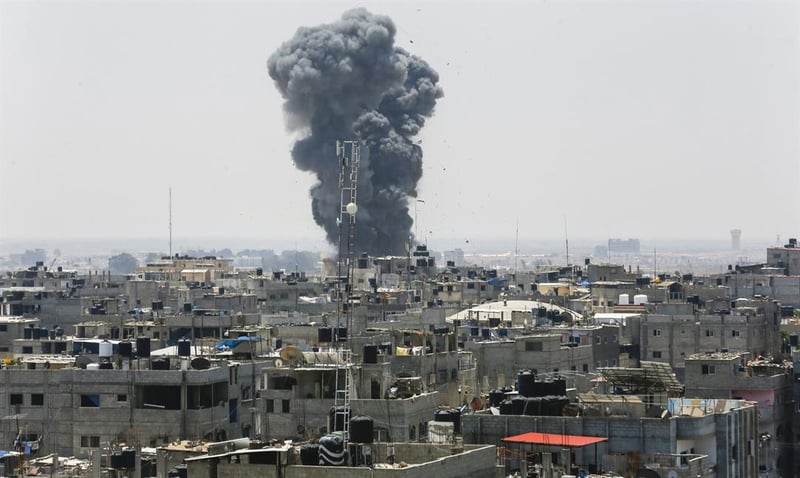 A plume of smoke rises Saturday after an Israeli airstrike in Rafah in southern Gaza.
By Judith Vonberg CNN
(CNN) — The United Nations has issued an urgent appeal for Israel and Gaza "to step back from the brink" of war and revive the reconciliation process, calling for Palestinians to keep protests peaceful and for Israel to show restraint in its response.
Nickolay Mladenov, UN special coordinator for the…
View original post 699 more words